Residential Snow Plowing Services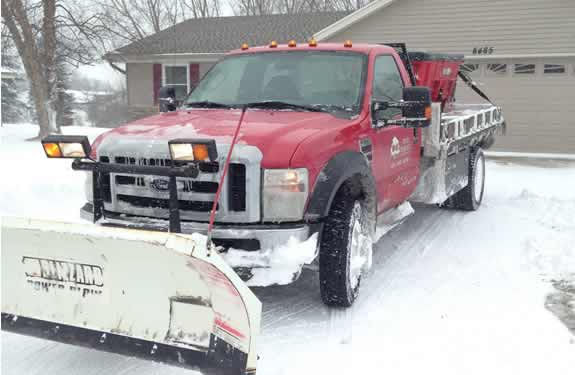 M&M Tree care is happy to offer very competitive prices on residential snow plowing contracts for residents of the greater Milwaukee and SE Wisconsin area. Our snow removal business handles everything from residential driveway snow plowing, to removing snow from walkways, stairs and entrances. We also offer salting services to help prevent slips and falls.
Our snowplow teams operate plow trucks to suit any driveway, and use snow blowers and shovels in order to clear smaller, harder to access areas. Our residential snow plowing professionals take care to pile the snow they remove from your drive or walkway in a safe and unobtrusive way.
We offer residential customers fast, effective snow removal services in Milwaukee, Waukesha, Ozaukee and Washington County. We constantly monitor weather conditions and snow alerts that might affect your area. Our response teams are always well prepared to handle both light snowfalls and major snow storms that may leave you stranded or delay your daily activities. Conserve your energy this winter to enjoy all that the season has to offer, as you allow the professional, snow removal experts at M&M Tree Care, to handle all your SE Wisconsin snow removal needs.
Get a Free Estimate on Residential Snow Plowing Services
Call 414-355-3420 or contact us online with questions or to get a free estimate on residential snow removal services for your home.