Commercial Tree Care Services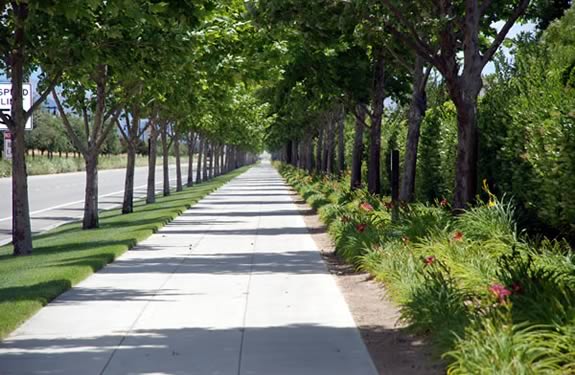 M&M Tree Care provides commercial tree care including tree health management, tree and shrub pruning, and mulching (plus snow removal services too) for commercial properties and municipalities, including condos, apartments, and business sites. Our experienced team provides a variety of tree care services so your trees can remain healthy for years to come!
At M&M, we can provide multi-year contracts (allowing you to lock in a rate) and monthly billing (allowing you to budget and spread out costs). We offer a variety of tree care services for businesses and organizations in the Metro Milwaukee area of SE Wisconsin.
Why Commercial Tree Care?
Properly maintained trees beautify your landscape to improve your brand image, create a welcoming environment for clients, tenants, and employees plus it shows you are environmentally responsible, proactively taking care of the earth. With a little bit of maintenance you can go from a bland look to gorgeous foliage. With the importance of first impressions, you need to win at projecting how great your company is before people even hit the door. Healthy trees and shrubs are an important piece of projecting the right image from the outside of your property.
We are dedicated tree specialists, not landscaping generalists with a "me too" answer just to get the work. We have the expertise, experience, and equipment to do the job right with prices that are just as competitive as your average landscaper. Since we live and breath tree care, you will find we also do our work safer and quicker than your average landscaper as well. No wonder we handle tree and shrub care for several local landscapers!
We'll create a custom plan for tree and shrub maintenance based on your specific needs. Items we can add to the plan include:
Pruning trees on a multi-year cycle can help mitigate storm damage.

Proper corrective pruning will keep plants growing healthy and looking good.

Our team of Licensed and Certified Pesticide Applicators treat insects and diseases common to this area.
Commercial Site Evaluation
At M&M Tree Care we can evaluate new commercial sites prior to construction to take advantage of existing trees. Our experienced team will make recommendations on which trees to keep and which should be cleared. Please note, roots of trees can extend beyond what most people expect. Digging around trees can endanger them. An evaluation can also help determine how close one can work near existing large trees. Our Arborists can help with the development of a plan to reduce the long term damage to your trees during construction projects.
Lot Clearing
We also can clear trees, brush, and grind stumps from lots, preparing them for commercial development. We have the equipment to do the job quickly saving your team a lot of time from clearing lots on your own. We can also clear lots in a customized way, so unlike a bulldozer, we can preserve certain trees an architect or landscaper would like to incorporate into future use for the property while quickly removing the rest of the unwanted trees and shrubs.
Get a Free Estimate on Commercial Tree Care
Call 414-355-3420 or contact us online with questions or to get a free estimate on commercial tree care services for your business or organization.