Commercial Tree Care Services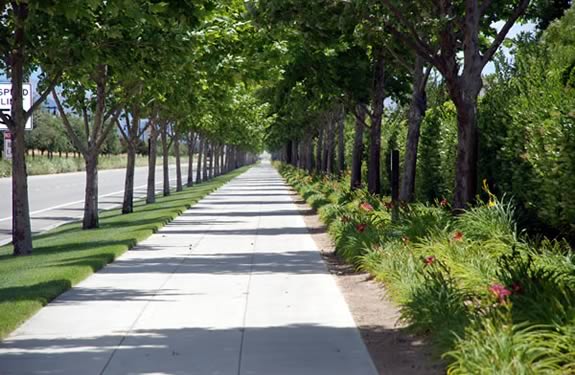 M&M Tree Care provides tree health management, tree and shrub pruning, mulching, and snow services for commercial properties and municipalities, including condos, apartments, and business sites. Our experienced team provides a variety of tree care services so your trees can remain healthy for years to come!
At M&M, we can provide multi-year contracts (allowing you to lock in a rate) and monthly billing (allowing you to budget and spread out costs). We offer a variety of tree care services for businesses and organizations in the Metro Milwaukee area of SE Wisconsin.
We'll create a custom plan for tree and shrub maintenance based on your specific needs.
Pruning trees on a multi-year cycle can help mitigate storm damage.

Proper corrective pruning will keep plants growing healthy and looking good.

Our team of Licensed and Certified Pesticide Applicators treat insects and diseases common to this area.
Commercial Site Evaluation
At M&M Tree Care we can evaluate new commercial sites prior to construction to take advantage of existing trees. Our experienced team will make recommendations on which trees to keep and which should be cleared. Please note, roots of trees can extend beyond what most people expect. Digging around trees can endanger them. An evaluation can also help determine how close one can work near existing large trees. Our Arborists can help with the development of a plan to reduce the long term damage to your trees during construction projects.
Lot Clearing
We can clear trees, brush, and grind stumps from lots, preparing them for commercial development.
Get a Free Estimate on Commercial Tree Care
Call 414-355-3420 or contact us online with questions or to get a free estimate on commercial tree care services for your business or organization.