With summer comes the return of nature's most persistent creatures – bugs. The Emerald Ash Borer (EAB) in SE Wisconsin is both an annoyance to tree owners and a danger to the community. Putting a lot of time and effort into Ash trees only to see them die is devastating. It's estimated that up to 20% of the trees in Wisconsin are Ash trees, and trees infected with EAB can die in 2-4 years. Here are some tips to make sure you contribute to limiting the spread of the invasive Emerald Ash Borer in SE Wisconsin.
Know Where Ash Trees Are Located On Your Property
As the name implies, Emerald Ash Borer only attacks Ash trees. The Ash species affected include:
White Ash – most commonly found in hardwood forests
Green Ash – found more commonly in southern Wisconsin
Black Ash – found more commonly in northern Wisconsin
Blue Ash – also affected but a more rare species
NOTE: Mountain Ash is not a "true" Ash tree and so it is not infected by Emerald Ash Borer.
Wondering if you have an Ash Tree on your property? Ash trees are easily identified by their branch and leaf structure in most cases. For example, branches on Ash trees sprout opposite branches from the same point. They also have compound leafing with 5-11 leaflets rather than one simple leaf. Check out this helpful video from The Wisconsin Department of Agriculture, Trade and Consumer Protection (DATCP) for more details:
Check Your Trees Often For Emerald Ash Borer
Symptoms of an Emerald Ash Borer infestation include:
Dead branches in the canopy
Yellowing leaves at the top that move downward over time
Numerous sprouts from the lower trunk
Vertical splits in the tree's bark
S-shaped channels carved into the tree under the bark
Signs of Woodpecker feeding
D-shaped holes in the bark. The exit marks from Emerald Ash Borer will be small and D-shaped, not to be confused with other wood-boring beetles who make similar holes but are not D-shaped.
Get Ash Trees Treated for EAB
According to a joint study from Michigan State University, The Ohio State University, and the University of Minnesota, insecticides can be used to treat for EAB but should be done carefully. They say, "To control EAB, some products containing imidacloprid or dinotefuran are applied as a drench directly to the surface of the soil or injected a few inches under the soil surface. Dinotefuran can also be applied by spraying the bark on the lower five feet of the trunk. Emamectin benzoate and specific formulations of imidacloprid are injected directly into the base of the tree trunk."
Sounds complicated, right? Our advice is to hire an Arborist instead.
It's very difficult to treat Emerald Ash Borer as the insects and their larva are under the bark. If you try it on your own, never use insecticides when heavy rain is expected or if the soil is porous. This allows harmful chemicals to seep into the water table quickly. Don't plant flowering plants or other flowering plants near Ash trees being treated with chemicals. This may harm honey bees when the chemicals reach the nectar and pollen.
How To Prevent Emerald Ash Borer
Milwaukee County is one of many counties currently under quarantine for Emerald Ash Borer. Moving wood within Milwaukee County is okay, however, it should not be moved out of Milwaukee County. Even in non-quarantined counties, moving firewood can still be bad. There are many other invasive species who like to hitchhike. Unless it has been certified by the Wisconsin Department of Trade, Agriculture, and Consumer Protection, keep wood near where it is currently located.
If you're unsure whether an Ash tree has Emerald Ash Borer and you would like to use it for firewood, let the wood age for two years. By that time, all insects will have died or emerged.
Get Professional Help From A Local Arborist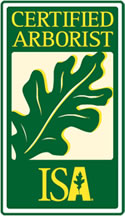 Insects are often a nuisance to trees and shrubs, but this one goes well beyond that to downright deadly. Emerald Ash Borer in SE Wisconsin is leading to thousands of dying trees, loss of money, and even loss of life as dead trees cause problems for wildlife.
Be sure to stay alert, check your trees, follow quarantine laws and report EAB if you find it.
If you'd like to get help from a certified Arborist, please give us a call at 414-355-3420 or contact us online. M&M Tree Care has been successfully treating and preventing EAB in SE Wisconsin since it arrived in the 1990s, so we are experienced and ready to help!
Save Your Trees
We have several ISA Certified Arborists on staff to make sure your trees and shrubs stay healthy and look great for years to come!
Get Help