Commercial Snow Plowing Services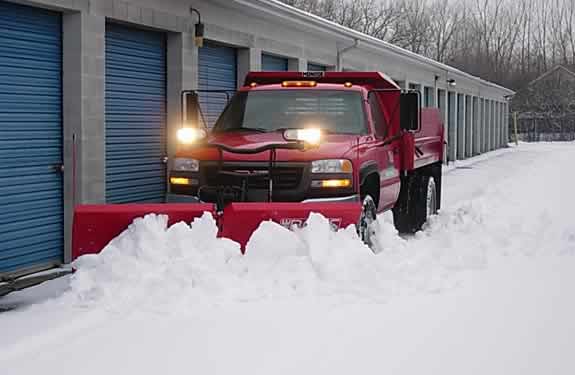 If you own a business or commercial property in SE Wisconsin, you know the importance of good commercial snow plowing services. Taking care of commercial snow plowing in parking lots, walkways, stairs, and entrances on your own can be difficult. M&M Tree Care offers commercial snow plowing and snow removal services to SE Wisconsin. That includes Milwaukee, Waukesha, Ozaukee and Washington County businesses at very competitive prices.
We will have one of our experienced, professional, snow removal experts come out and give you an estimate. Then he will write up a detailed contract for the work we will provide over the course of the winter season.
M&M Tree Care will consciously take care of your business or property by clearing lots and parking spaces at a time that fits your needs. Our experts will discuss the most efficient way to remove snow without disrupting daily operations. They will also suggest how to store snow out of high traffic areas.
Our commercial sized snow plows allow us to quickly remove snow covering large parking lots. Our smaller plows and snow blowers are ideal to clear areas around parked vehicles, walkways, and entrances. We also have truck and walk-behind salters with the capacity to keep any parking lots and walkways free of ice and snow built up. Having a variety of equipment helps us keep your workplace, rental property or commercial property as safe as can be.
Get a Free Estimate on Commercial Snow Plowing Services
Call 414-355-3420 or contact us online with questions or to get a free estimate on commercial snow removal services for your business, facility or organization.